Patient Advisors Network (PAN) is a community of patient partners who are committed to help improve Canadian healthcare for all.
 We come together within the PAN Community to learn from each other to:
get to know each other
learn how to be an effective patient partner
find out what opportunities there are to be involved
learn about research, education, conferences, webinars and workshops you can participate in
and how to get started as a patient partner or advisor
To learn more about the benefits of joining PAN click here to go to the Members tab.
The PAN Community also provides opportunities
to share our collective insights and patient engagement resources
participate in community initiatives or projects
Please note PAN does not advise patients.
Patient partners are people with patient and caregiving experiences who collaborate within the healthcare system as individuals to share our insights and experiences in order to improve healthcare.
In some cases, the label used is Patient Advisor or Patient and Family Advisor. No matter the name, we perform the role of a patient partner.
Post an Opportunity
Have an opportunity to share? If you have an event that our community can participate in and learn from, we'd love to hear from you. Opportunities can range from hospital-organized events to health conferences and workshops. Fill out the form below to submit an inquiry to the PAN community.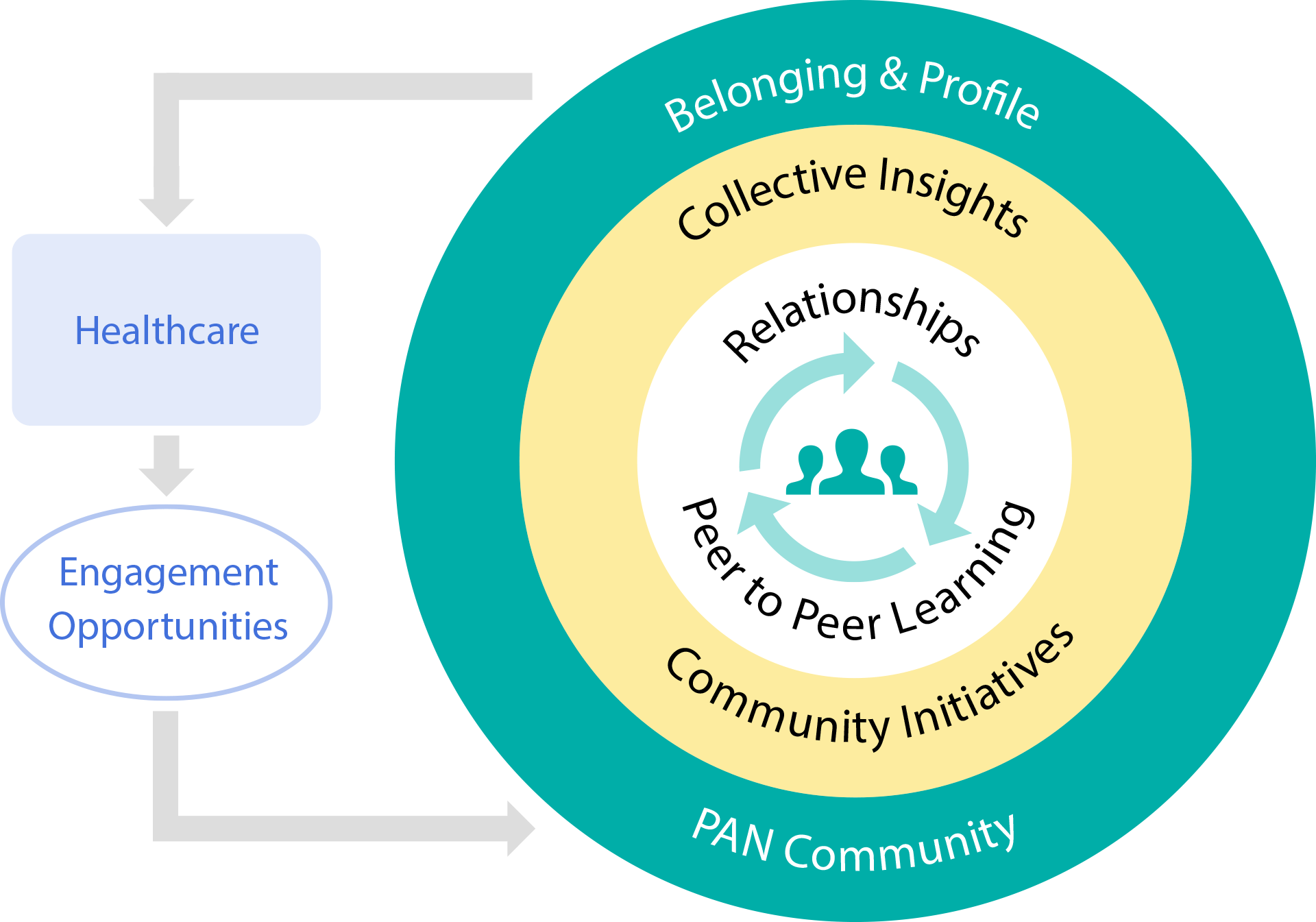 Early in her journey as a patient advisor, Alies Maybee started to write about her thoughts and experiences in her blog Patient Thinking.  Here are some of her posts which may continue to speak to patient partners today.
read more